Airfoil is excited to announce that we have opened a branch in Rocklea, Queensland. The branch will service customers in Queensland, but also across the Northern Territory and Western Australia.
Redefine levels of service for the industry
Airfoil's vision is to redefine the service levels for the Australian air diffusion industry. We want our customers to have access to our products as soon as possible after ordering, therefore, we hold all standard products in stock. This enables lead times to be cut, delivery schedules to be secure and customers to have peace of mind.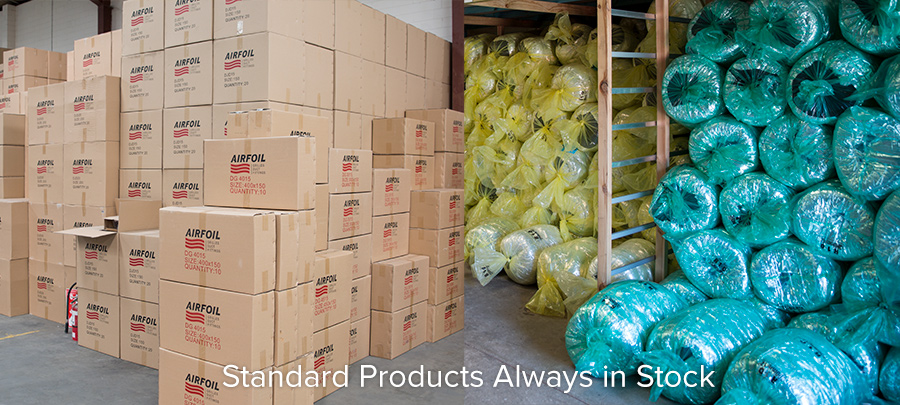 Cut Lead Times on Custom Manufactured Items
We have the best lead times for custom manufactured items in the industry: 7-10 days. Airfoil prides itself on living up to our motto "Making it happen sooner" and as a market leader, we have never turned down a challenging job. We look for quality solutions that will fit into the timeframe and budget. There is no job too small or too big. We have recently expanded the factory complex at Moorebank Sydney to 8,000 square metres and have invested in our own transport logistics to make sure products are delivered on time.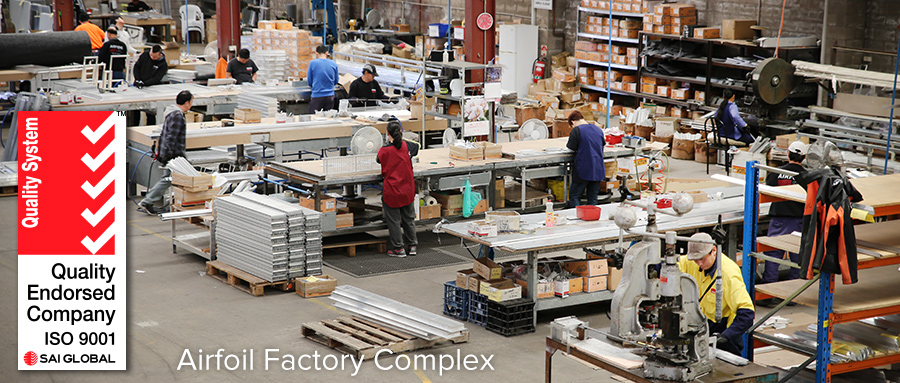 Secure Delivery Pipeline
We are the only manufacturer in the sector to have Quality Assured Systems. This provides us with the framework to deliver a consistent product across the board. Any mistakes are logged and corrected. An internal audit is performed monthly and an official audit by SAI Global every six months. You can have confidence that we are continually improving our manufacturing processes to provide you with better service.

Peace of Mind
The Queensland branch is staffed by three very experienced professionals in the air diffusion industry with over 40 years of combined know-how; Rob Johnstone (General Manager), Jeremy Irving (National Business Development Manager) and Andrew Gray (Sales Manager). Rob Johnstone has been with Airfoil for nearly 20 years and knows Airfoil products inside out. Jeremy Irving has been a senior manager of multiple branches and a national business development manager in the HVAC industry for over 10 years. Andrew Gray has 10 years experience working for several major HVAC suppliers in Queensland. They will bend over backwards to manage your project and make sure your orders will arrive on time.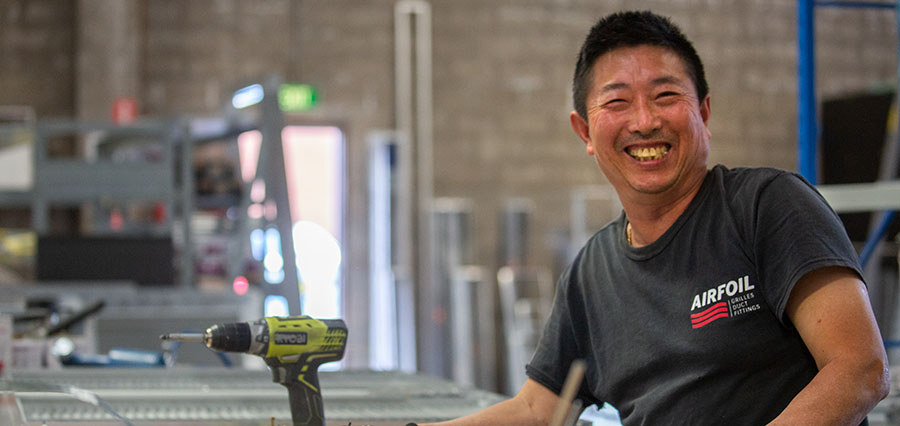 Airfoil is always competitive on price. We are the largest air diffusion manufacturer in our sector and offer the widest range of products in Australia, therefore we can offer the best prices for small and large customers.
For your next order contact Rob Johnstone on 0422 193 359 or email salesqld@airfoil.com.au. You can always visit us at the new our branch located at 1/13 Natasha Street, Capalaba, QLD 4175.